GET TICKETS
Three-time Grammy award winner Terri Lyne Carrington grew up in a musical family – her first set of drums belonged to her grandfather who was Fats Waller's drummer. A true protégé, she received a full scholarship to Berklee School of Music at age 11 where she was mentored by the legendary Jack DeJohnette. After Berklee, Carrington's talent, ability and work ethic have earned her recognition as one of the most formidable musicians on the scene today. Carrington received an honorary doctorate at Berklee in 2003 and was appointed professor there in 2007. She now holds the Zildjian Chair in Performance and teaches at the Berklee Global Jazz Institute. Carrington toured with Herbie Hancock between 1997 and 2007 and has performed with the top musicians in the jazz world including Wayne Shorter, Al Jarreau, Stan Getz, David Sanborn, Joe Sample, Cassandra Wilson, Clark Terry, and Dianne Reeves.
Carrington's extensive recording career includes several albums she released as a leader, including The Mosaic Project, for which she won a Grammy for Best Vocal Jazz Album, and Money Jungle: Provocative in Blue, for which she won a Grammy for Best Jazz Instrumental Album—becoming the first woman ever to win a Grammy in this category. Her recording credits include work with Carlos Santana, John Scofield, Terence Blanchard, Dianne Reeves, George Duke, Nancy Wilson, Esperanza Spalding, and Geri Allen, among many others.
The first woman ever to win a Grammy for best jazz instrumental album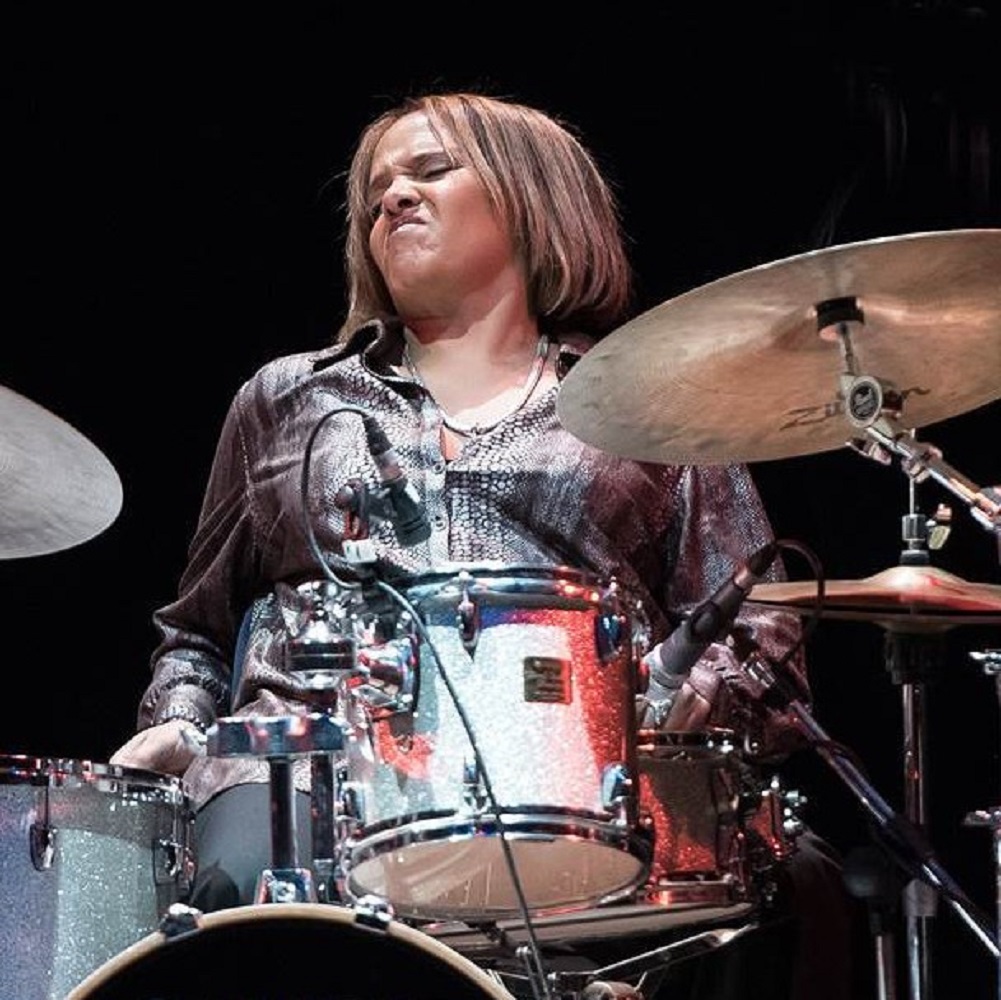 The current Zildjian Chair in Performance.