GET TICKETS
The New York Times has called Malone "a guitarist of taste and tradition." As a young man, Malone toured with several artists fitting that mold including Nat King Cole's brother, Freddie Cole, Harry Connick Jr. and Diana Krall. But Malone is a guitarist's guitarist who has elevated the creativity of the bebop line to a sublime art-form. In response to listening to Malone during a Downbeat Blindfold Test, guitarist Kurt Rosenwinkel responded by noting "Obviously, we are in the capable hands of a master. Absolutely fluid touch and beautiful integration between moving lines and harmonic cadences… to play this stuff is extremely hard. This is an absolute master, the best of the best." Malone developed his sound to match the soul-drenched guitar sound common to his home state of Georgia before moving to New York where he honed his own, completely personal style. Malone is now one of the leading guitarists on the scene today, a mature and revered master. Perhaps he is best known more for his recorded work accompanying other jazz greats like Kenny Barron, Ron Carter or Jimmy Smith, but Malone has fourteen albums out as a leader of his own collaborations.
I've had some great sideman gigs, but you don't really hear Russell Malone until you hear the Russell Malone band. We're going to show you a good time.  -Russell Malone
"A guitarist of taste and tradition"
—New York Times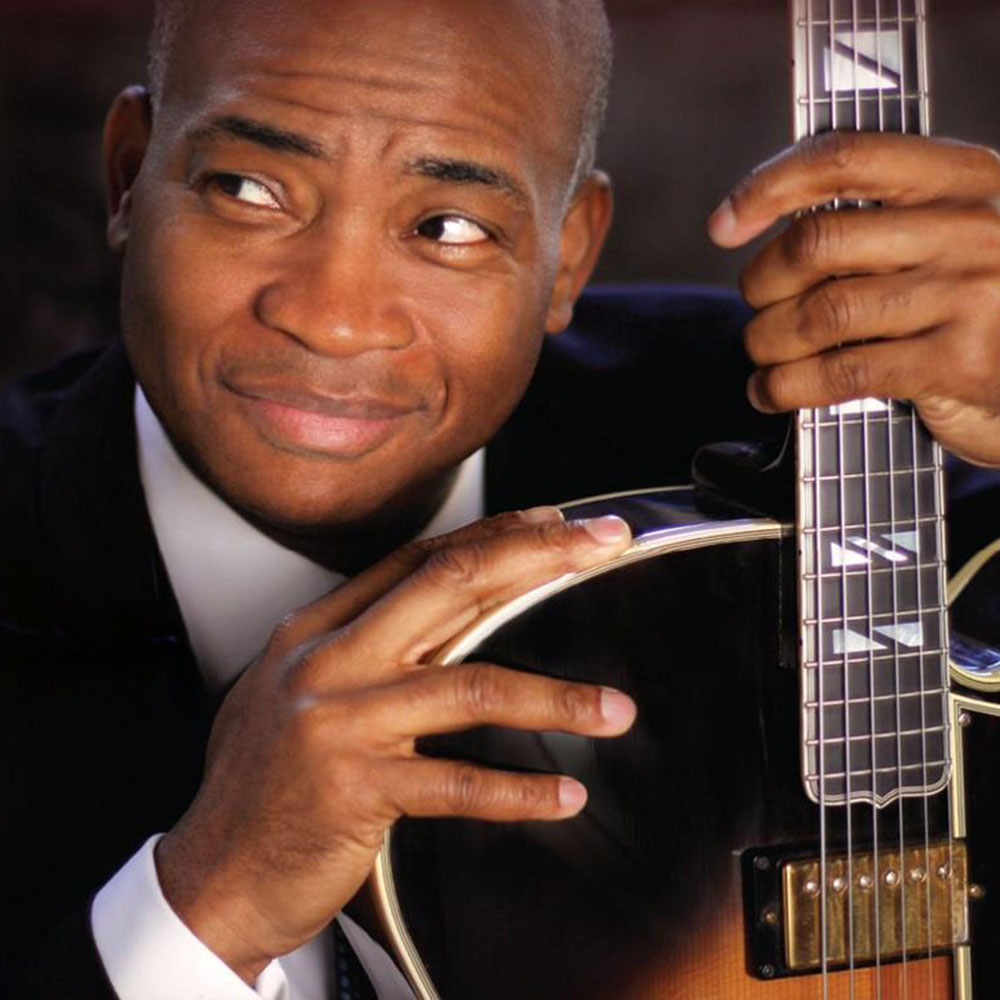 Russell Malone: guitar
Rick Germanson: piano
Luke Sellick: bass
Willie Jones lll: drums