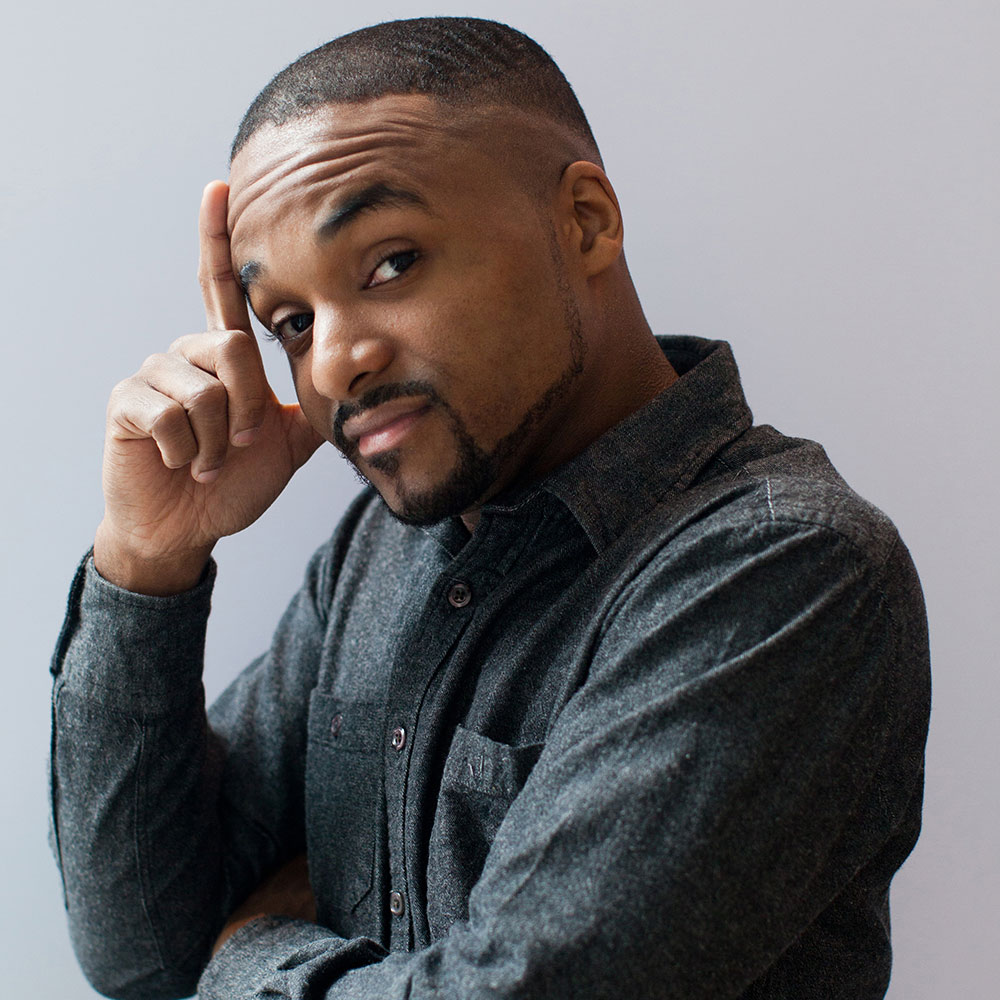 Sullivan Fortner Trio at the Vermont Jazz Center, 2019-02-09
The Vermont Jazz Center has a knack for presenting world-class musicians who are about to become even more widely recognized. On February 9, 2019, they hosted Sullivan Fortner just one day before he became a Grammy winner for his duo recording with Cécile McLorin Salvant, The Window. Fortner's trio included bassist Barry Stephenson (best known for his work with Jon Batiste), and drummer Kassa Overall (formerly of Geri Allen's Timeline band).
The trio opened with Segment, an homage to Charlie Parker. We heard Fortner's debt to Parker all evening in his swing, his modern approach to bebop, his penchant for the pretty notes, his flawless technique, and his melodic, harmonic, and rhythmic inventiveness. We also got a taste of Fortner's sense of humor and exuberance, as he verbally egged on, and occasionally chided, his compatriots. Then came his original waltz Aerobatics. He wrote the tune for trumpeter Ambrose Akinmusire. Akinmusire turned out not to like the tune, but, Fortner quipped, it's my gig, so I'm going to play the song.
Fortner's brilliance was perhaps most apparent in his freewheeling intros, outros and interludes, one of which followed this tune. He sounded like a Rachmaninoff who had been steeped in the entire jazz canon. He eventually settled into a relaxed and lush version of Jimmy van Heusen's But Beautiful, with a soulful arco bass solo by Stephenson. Then came another original, Barbara's Strut, honoring Thelonious Monk's mother, that sounded like it could have been written by, and at times even played by, Monk himself. That tune, found on Fortner's recent recording Moments Preserved, also featured a powerful and inventive extended drum solo by Overall. Next came a thrilling rendition of Dizzy Gillespie's Woody 'n' You that clocked in at a blazing 320 beats per minute, a tempo that demanded no compromises from the band. They ended the set with a deliciously syncopated Calypso tune.
The second set opened with Pep Talk, another original, also from Moments Preserved, which made Fortner's agility even more apparent as much of the history of bebop emerged in quotation or allusion. Then Fortner started reciting the lyrics of Vincent Youmans' Tea For Two. After having a tremendous amount of fun with that, he went into a short, fantastical intro and quickly settled into a syncopated 5/4 version. Then came a feature of Mr. Barry Stephenson in a ballad of his own choosing, which turned out to be a gorgeous rendition of Polka Dots And Moonbeams. Then came a tune Fortner wrote for saxophonist Melissa Aldana, with a Spanish name that translates roughly as, I don't know what the bleep you're saying, in honor of their inability to understand each other's language and accent. Finally, after more fun with the lyrics of It's All Right With Me, they tore into another burning thrill ride to close the concert.
The best music transcends mere music; it evokes powerful emotions and experiences. The greatest genius finds connections between things the rest of us don't notice. This performance evoked the experience of genius, as if each of us in the audience could experience, almost directly, finding melodic, harmonic, and rhythmic connections between the tunes being played, the wider history of jazz, and almost everywhere else. You could also feel it in the room: the music was drawing us closer together, one of the beautiful consequences of good music.
Just before riding off into the sunset, as it turns out, to earn that Grammy, Fortner reminded us to keep listening to living jazz musicians, both live and in recordings. We are not just beneficiaries of this music, we are also its stewards.